In 2022 I worked as an intern in the Creative Play Lab's prototypes department product front-end. We collaborated with DUPLO, Ninjago, Technic, and brand new franchises that had different target audiences to consider. Our work was structured in 4 week long sprints, with stakeholders meetings taking place for briefing, intermediate review and demo day presentations.

Working in the prototypes department gave me the chance to see my concepts come to life through rapid prototyping, and I was able to gain a better understanding of the entire design process, from initial ideation to a final product concept. Our iterative design processes were informed by insights from stakeholders and from playtesting with children.
My experience as a design intern allowed me to fully immerse myself in the world of design thinking and product development. Through our collaborative projects, I gained a deeper understanding of the importance of empathy,  and effective communication as I learned the ability to adapt my presentation styles to ensure that my ideas were understood by individuals from diverse fields.

As a freelance concept designer I assisted play innovators with formulating  initial concept proposals and physical concept builds as we explored new ways of play.  This position was a dream come true for me, as I got to  utilize my childhood skills in creative exploration and learning through play.I presented my ideas by creating a small sketch portfolio showcasing my design process and explaining the rationale behind my selected ideas. My work was evaluated based on my creative process, breadth of exploration, play value, understanding of my chosen user's play journey, and my ability to effectively communicate my concept and link it back to my initial insights.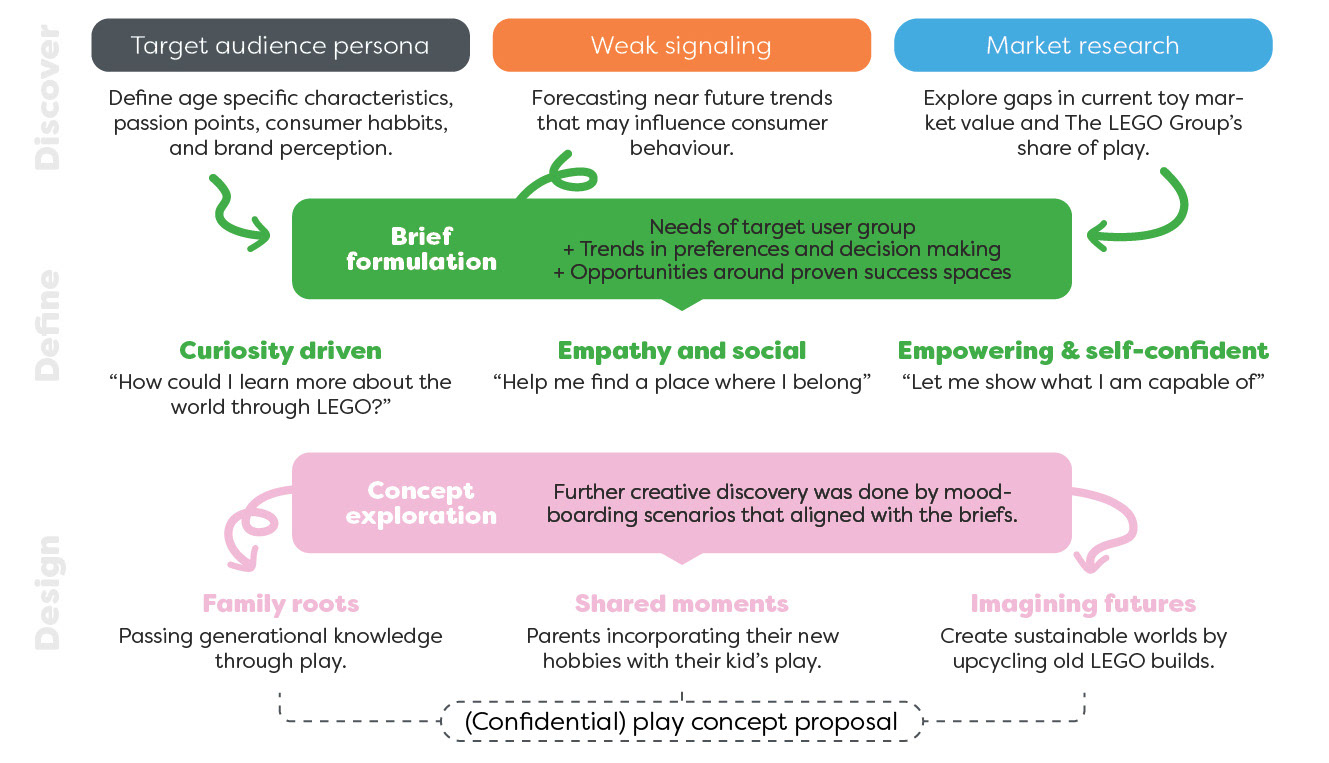 I formulated a user personas based on the insights I gained from audience segmentation reports, and market research. By assessing the company's current offering enabled me to identify interesting opportunity areas for new play.
I utilized my skills in speculative design research to uncover weak signals that could potentially impact consumer behavior in the near future. These findings were summarized as moodboards that served as inspiration for the following ideation process.
Finally, I went through a process of concept iteration, sketching and testing various design directions. My design process was driven by thinking like a child and creating something I would love to play with.

In my thesis project at The LEGO Group, I studied design activities during the early exploration phase of new product development. The goal was to help innovation management understand the elements that affect creative employees' work and how they could improve their performance. The project was conducted in partnership with The LEGO Group between September and December 2022 as part of my Master's degree at Aalto University.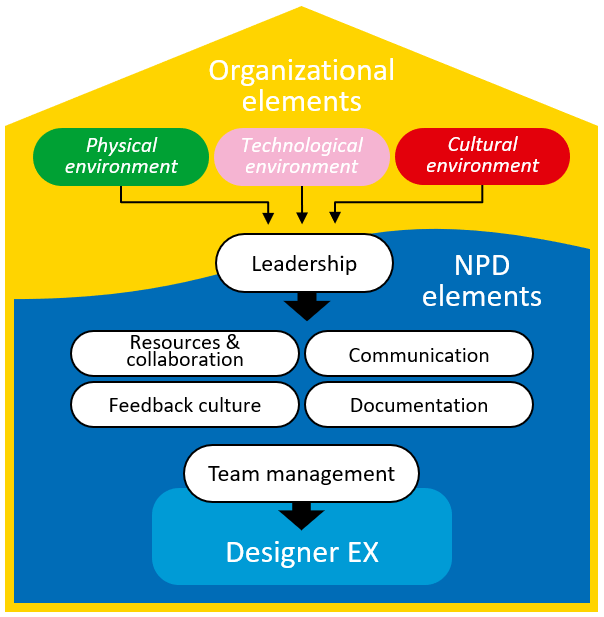 Core elements of team success

The analysis of the case study resulted in seven main findings defining designer EX in early NPD:

Communication, team management, resources & collaboration, physical spaces, leadership, feedback culture, and documentation.

It was indicated that leadership and team management are in a pivotal role in establishing and up-keeping the EX elements during early NPD. Furthermore, the thesis argues that designer EX plays a critical role during early NPD, and organizations that prioritize designer EX are able to establish a culture of fluid innovation and creativity, which may lead to increased NPD success.